Tony Preston - Long time Drag Racer (raced an Anglia when you could buy them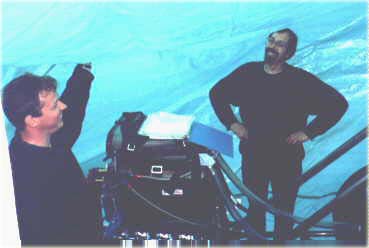 new!) - Gave up racing his Chevy powered Altered "Reality" to resume drinking, smoking and ...reality? Crewed on - "Jean's T" & John Everett's Pro Mod Camaro, to name but a few.
---
Richard Harker - Although never an active racer Richard has been around Drag Racing since Melbourne was nothing more than a WW2 Airfield (?). Richard has crewed on many bracket and Super Gas cars - a plumber by trade - very handy when racing at Santa Pod!
---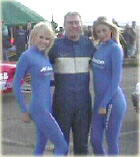 J.L. Deuchar - Little known Alcohol racer who started in Street with a 16 sec. Jensen-Healey - saw the light and became a founder member of the infamous "Halifax Mopar Men" with a self built 12 sec 1970 440 Challenger. After a brief encounter with Bracket Racing decided handicap racing sucked - returned from the States with a Rodeck powered TAD - ran pretty good - until major mechanical carnage and weight breaks forced retirement. After watching Coronation Street for two years something had to be done - another trip to the States - returned with a Hemi powered TAD........
---
Special thanks to the following:-
Andy Lee - for polishing the wheels and taking the photos
Graham/Sandra/Alan - for giving us a hand and the videos
Bob Meyer - for encouraging us
Andy Mapes - for providing brains.
Kenny Coleman - (EDA) for always being open and letting us have the run of the place.
Jerry Smith - for his excellent SS work on the old car and maybe the new one?
Bob Chapman - for always having the bolt, rivet, tool etc. we need.
Paul Carter - for giving us a hand (or is that a lift?) - crewed once - said he was knackered - then had two kids!

And the "Sharkman" who admitted he was wrong!
---